FOLLOW US ON TWITTER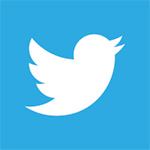 Stay up to date with route changes, stop relocations and delays.
You can follow all of LADOT Transit's tweets on LADOT Transit's Twitter Page, or choose your specific route below and start following today. Please keep in mind that if you follow a specific route and follow LADOT Transit, you may sometimes receive the same Tweet from both.
Follow LADOT Transit on Twitter.


DASH ROUTES ON TWITTER

COMMUTER EXPRESS ROUTES ON TWITTER